Our Team
Focused on your health HR needs
At Health HR Group, our consultants are uniquely positioned to respond to your organization's health human resources issues and challenges. Our expertise and skills align with the composite of factors which shape health HR in Canada today.
Some began careers as health care practitioners and have firsthand clinical and health delivery experience. Some have served in senior positions with government and national associations representing health professionals. In addition, many have broad-based academic and teaching experience.
These collective experiences give us a keen understanding of the clinical, professional, regulatory and educational environments that influence health HR in Canada.
Chris LeClair
Chris LeClair serves as a senior adviser to the Health HR Group and has in-depth knowledge of the public policy environment facing health care delivery in Canada.
For the last two years, Chris has provided health policy consulting to various organizations. He has advised government clients on the impact of Canada's aging demographic on seniors' health service delivery and was retained by the Co-Chairs of the Health Care Innovation Working Group to assist with the development of Provincial and Territorial cooperation on the adoption of innovative models of care.
Previous to this, Chris spent four-and-a-half years as Chief of Staff and Deputy Minister to the Premier in Prince Edward Island. In that capacity, he had primary responsibilities for charting the policy direction of Government in conjunction with the Cabinet.
As Chief of Staff, Chris played a key role in health policy including; a system-wide analysis of health service delivery, the introduction of a family medicine residency program, a move to a single provincial health authority, the implementation of new models of care and a dramatic shift away from institutional-based care to expanded home care.
Prior to entering the Premier's Office, Chris served as Chief of Staff to the Official Leader of the Opposition from 2003-2007.
Before entering politics, Chris spent 15 years as partner of an Ottawa-based management consulting company called Association Strategy Group. In that role, he had broad exposure to a number of health and health-related associations.
Chris holds a B.A. in Political Studies from Bishop's University and a M.A. Political Science from McMaster University.
Contact Chris at 902-314-0623.
Christine Da Prat
Christine is the Vice-President and Managing Partner at Health HR Group.
Since joining the firm in November of 1999, Christine has established the firm's practice in the areas of health HR research and project management. She draws upon her extensive experience managing national human resources research studies, managing national multi-stakeholder committees, designing methods and research tools, collecting and analyzing data and information and facilitating committees.
Since joining the firm, she has managed three Pan-Canadian health human resources initiatives including, Building the Future: an integrated strategy for nursing human resources in Canada and, Task Force Two: a Physician Human Resource Strategy for Canada.
Prior to joining Health HR Group, Christine spent a decade with the former Human Resources Development Canada as a senior analyst working with sectoral groups to undertake human resources planning and analysis.  In this capacity, she worked with national multi-stakeholder committees to undertake the systematic examination of existing and emerging sectoral human resources issues and facilitated the development of sector-led solutions in response to the identified challenges.
Christine is fluent in English and French and complements her experience with a B.A. in Psychology from Bishop's University and MBA from the University of Windsor.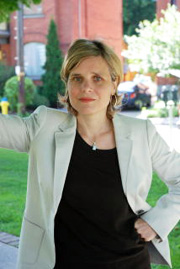 Dianne Parker-Taillon
Dianne has been a consultant since 2002 and has led and/or collaborated on a number of HHR policy, planning and workforce development projects on a range of topics as: entry-level education requirements, essential competency profiles, caseload guidelines, healthy workplace initiatives, interprofessional collaboration for patient-centred practice, and HHR data sets. Clients have included: Health Canada, The Canadian Association of Occupational Therapists (CAOT), the Academy of Executive Nurses (ACEN), The Canadian Institute for Health Information (CIHI), The Canadian Organization for the Advancement of Computers in Health Care (COACH), and The Canadian Alliance of Physiotherapy Regulators.
From 2002-2004, Dianne managed the operations of a national multi-stakeholder interdisciplinary project to produce a bilingual framework of guidelines for telehealth for use by regulated health professions, telehealth provider organizations, and the Canadian Council on Health Services Accreditation (CCHSA).
From 1992-2002, Diane served as Director of Education, Practice, and Research with the Canadian Physiotherapy Association (CPA).   From 1989-1992, Dianne served as the Director of the Physiotherapy Department, responsible for a 24 personnel in a bilingual tertiary care hospital.  She has also served as a member of the boards of the College of Physiotherapists of Ontario and the Canadian Alliance of Physiotherapy Regulators.
Dianne has written widely on health care issues and is a sought after facilitator for workshops and meetings.   She holds a B.Sc. in physiotherapy from Queen's University and a M.Sc. in Kinanthropology from the University of Ottawa.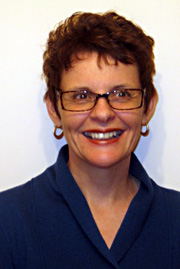 Dr. Mary-Ellen Jeans
Since 2001, Dr. Jeans has consulted widely on health human resources and health policy for a number of health professional associations, governments, regulatory bodies, and academic institutions.
Dr. Jeans has undertaken an assessment of the Readiness of Family Physicians for Pandemic Influenza for the Canadian Public Health Association and the College of Family Physicians of Canada. Other recent work completed by Dr. Jeans includes a detailed analysis of the comparative regulatory environments under which Nurse Practitioners operate in Canada, a review of international and national literature to propose a minimum data set for health human resource planning for CIHI, Dr. Mary-Ellen Jeans has also conducted numerous reviews of academic and clinical nursing programs in both Canada and abroad.
Prior to entering the consulting world, Dr Jeans held a number of senior positions in government, health care, academia, and the non-profit sectors. From 1996-2001, she served as the Executive Director of the Canadian Nurses Association as well as the Secretary General of the Canadian Nurses Protective Society. During that same time period, Mary-Ellen was also the Co-Chair of the Health Action Lobby (HEAL). From 1992-1996, Mary-Ellen served as Director General of the National Health Research and Development Program with Health Canada. During the Period of 1978-1996, Dr. Jeans held a number of academic appointments with McGill University.
Mary-Ellen Jeans has written widely on health care and nursing policy and is a frequent speaker at national and international conferences. Mary-Ellen received her R.N. Diploma from Hamilton Civic Hospital and went on to McGill University and earned her B.N. and M.Sc. in the School of Nursing. She later received her Ph.D. from the Department of Psychology at McGill University.
Jody Layer
Jody serves as administrative coordinator for the Health HR Group and plays an integral part in all of the firm's practice areas.  As a consultant with ten years experience, she is instrumental in the timely and effective completion of all of our projects and is an invaluable resource to clients and staff alike.
On the research side, Jody is active in designing surveys using and assisting in data retrieval and formatting as well as contacting and scheduling consultations for various projects. In addition, she serves as a primary administrative contact and liaison with field staff, partner organizations, external institutions and agencies, funding organizations, and contractors
In her project management work, Jody assist clients by maintaining records of all financial transactions, assisting in the preparation, processing and tracking of contracts, sub-contracts, proposals, budgets, invoices and payments.  She also regularly updates contact databases and establishes and maintains files for client organizations.  A key part of her work also is in the area of event management where she assists the firm's clients in all facets of planning for national meetings, including; organizing committee facilitation, setting of dates, sending invitations, venue selections, making travel and hotel reservations, arranging catering services, and all other facets of meetings and events logistics.
Jody is bilingual and has a B.A. in Psychology and English from Bishop's University.
Sean McIntyre
Sean is the Vice-President Western Region at Health HR Group.  He is a senior health policy consultant that combines advanced health policy analysis training and practice with extensive clinical management and nursing experience in a number of practice settings.
His most recent work has focused on responding to patient concerns, interacting with clinical and operational leaders to address complaints within the broader Alberta Health System (AHS).
Prior to that, he consulted as site manager of a community health centre.  In that assignment, Sean was responsible for strategic and operational planning, strategic partnerships, program development, and evaluation.
On the clinical side, Sean has extensive experience is both ER and rural and remote settings, including BC, Yukon, and the Northwest Territories.  These latter positions required an expanded practice nursing role in conducting general treatment clinics, and providing emergency, acute, on-call, and diagnostic services.
Sean's academic background includes a Masters of Public health in Health Policy and Management from the University of Alberta.  In addition, he holds bachelor degrees in Nursing from the University of Prince Edward Island and Political Science from Bishop's University in Lennoxville, Quebec.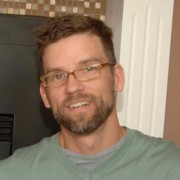 Cecil Villard
Cecil Villard is a senior executive with thirty-two years experience in operational and policy leadership positions in the health sector on Prince Edward Island. During his time with PEI's health system, he worked in a number of major care settings.
From 2015 to 2017, Cecil served as a senior advisor to the the Department of Health and Wellness on long-term care, home care, and palliative care. Prior to 2015, he spent a decade as Executive Director with the provincial health authority(s) responsible for community hospitals, long-term care, and home care from 2005 to 2015.
Prior to that, from 2003-2005, Cecil was Executive Director of Mental Health and Addictions. This was preceded by a decade as Executive Director of the Queen Elizabeth Hospital from 1994 to 2003.
In the early part of his career, Cecil had significant operational responsibilities in the area of mental health. From 1990 to 1994 he served as the Administrator of Hillsborough Hospital and as the Provincial Director of Mental Health. Prior to that, he was Director of Residential Services.
In addition to his professional responsibilities with the health sector, Cecil has served on a number of national boards and associations. Most recently, he was a member of the Board of Directors of the Canadian Homecare Association. He has also served as a director of the Canadian Partnership Against Cancer, and the Atlantic Board of the Canadian Breast Cancer Foundation and was President of the PEI Hospice Palliative Care Association.
Contact Cecil at (902) 314-5990 or through email at cvillard@hhrgoup.ca